The Junior Membership under the Women on Boards Network is a young adult program constituting of youth between the age of 11 and 24 years of age.
Junior Membership is built on the idea of infusing age diversity into the boardroom, training and inspiring future board leaders, advising the board on social change and trends. Having this program is part of the Women on Boards Network planning for the future and the risk that might come with it.
In this program, the juniors are taught all things regarding Leadership and Corporate Governance.

Who is Junior Membership for:
Juniors in University and College levels seeking offices can get leadership training and mentorship.

Juniors seeking to establish their careers.

Juniors aspiring to be future board leaders.

Juniors seeking to venture into volunteering spaces
Membership benefits include:
Mentorship camps that will offer career/professional advice

They will be brought in into the Women on Boards Network Board spaces/meeting in order to experience and get practice on how Board proceedings go by.

Networking

Volunteer opportunities that would expose them to leadership and career trainings. E.g.Internship
Why become a Junior Member:
It is a means by which Women on Boards Network ensures the women in Board spaces stay relevant in a world that is constantly changing.

It ensures that the future is assured of good leadership that is equipped with the necessary skills to survive.
It enables their current capacity be fulfilled with knowledge of how to develop themselves as they journey into the future.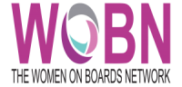 Junior Member Registration Form
Please send the completed form to:
Email: [email protected]
or
The Women on Boards Network
Thompson Estate, Diani Close, Off Ole Odume Road, House No.3.
Together with a one-off membership fee of KES 2,000.00 and the annual subscription fee of KES 1,000.00
Payments can be made to:
Ecobank- Valley arcade branch
Account Name: The Women on Boards Network
Account Number: 0230015023777901
Mpesa Till Number: 893437