In 2014 I attended the launch of the Women on Boards Network and was impressed by the objective of the founders to support women to rise to board and leadership positions. Having worked with women empowerment in a previous life, this appealed to me and so I registered to join the network.
Through the network events I got to learn a lot from men and women on the role and place of women in leadership and specifically at the Board level .
Upon leaving corporate employment 2018 , I planned to get into boards as my next career challenge , and through WOBN I have received excellent training in this area. I also got my first private sector Board appointment courtesy of the WOBN.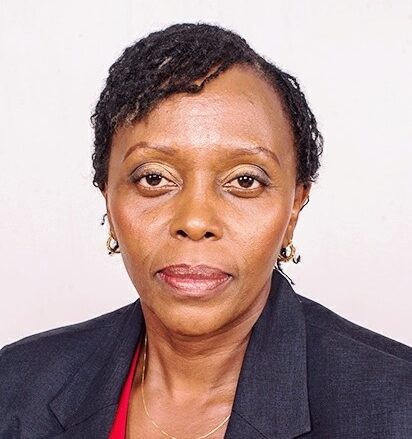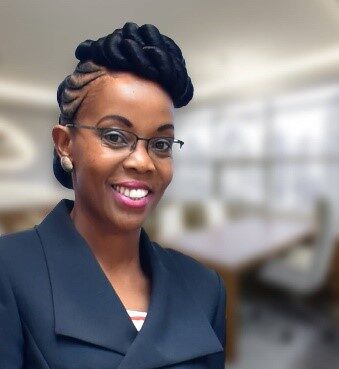 I joined WOBN in January 2018 and it has been a very interesting journey, with lots of learning and growth. We have talks on a regular basis with very powerful speakers invited to speak on various topics which emphasize on our strength as women, the impact and influence we have on society and the confidence we need to deal with various challenges we encounter in our various aspects of life; corporate, personal and life in general. Besides there are trainings done to help you grow in your career and other professional pursuits, like the Corporate Governance Training.
I went through the training in February 2020 and I realized that it was one of the most important decision I had ever made in my career. We have small teams of about 6-7 people referred to as coteries. My coterie has 6 members and I am the Chair. We set out our personal goals and hold each other accountable through the monthly meetings we organize at a time convenient for every team member. The networks you build within WOBN are amazing! There are ladies of all ages and all professions bound together as a family and have developed lots of trust amongst ourselves. The ladies are very selfless and so willing to help any of our own with whatever need you may have. You can call any of them for consultation at any time, and once you introduce yourself as a WOBN member, the discussions are easy.
WOBN is my "One Stop Shop" for any help I need. I have never been disappointed, there is always someone to respond to my request. To spice it all up, I got a Board appointment in March 2019 which came much sooner than I expected. Special thanks to Catherine and the whole WOBN fraternity for the incredible work they are doing to reach out to more women and constantly remind us that we have what it takes to be better and to add value in the organizations we are working for, the Boards we are serving, and to continuously dream of being better as we are capable of doing more!
Founder Afriwomen Connect, Seasoned Banker & Certified Professional Coach (ICF).
I joined Women on Boards Network in 2015 while still in formal employment. I was at that point when I felt it was time to step out and be able to provide leadership at a different level and environment.
In 2016 I was appointed board member of Africa Digna Kenya , my first board appointment followed by several others.
WOBN has continued giving me the confidence and tips of survival as a Woman Business Leader. Top for me was the Corporate Governance Training that took my Board membership skills to another level, clarifying many areas around governance thus instilling a high sense of confidence in me as a Board Member.
Since then I've been on the go as a recognised leader and mentor to many women and youth within both the private and public sectors, locally and regionally.
WOBN gave me an opportunity to utilize my business acumen to empower and provide markets and opportunities to Women On Boards Entrepreneurs which was my brain child two years down the line we all celebrate our networks and growth as multi skilled women on Boards.
I have expanded my knowledge in Board Membership through the networking forums and training over the years. Through WOBN I have had opportunities to confidently speak at forums that continue building my profile and rich network. I am currently the Vice Chair of the Bungoma Municipality Board, a World Bank initiative, a Board member of Kenya Association of Women Business Owners, Various KEPSA Sector Boards, Africa Digna among others.